You Shop. Amazon Gives.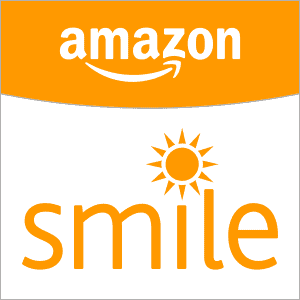 Do you shop through Amazon.com? Now, through the AmazonSmile program, you can ensure that every time you buy merchandise on Amazon, a portion of the proceeds of your purchase will go to the SOF. And it doesn't add anything to the cost of your purchase. The AmazonSmile program was established to allow Amazon customers to support the nonprofit organizations of their choice through their purchases. When you buy through AmazonSmile, Amazon donates one-half percent (0.5%) of your purchase price to the nonprofit organization that you choose. You shop. Amazon gives.
Would you like to help the SOF through AmazonSmile? Here's how it works:
Next time you log onto Amazon.com, use this link: https://smile.amazon.com/ch/13-6105314. Enter your Amazon password if requested. Save or bookmark the link and use it whenever you log on to Amazon.com.
Shop and buy items on Amazon.com as you normally do. If you have Amazon Prime, your Amazon Prime privileges still apply when you buy through AmazonSmile.
Amazon donates 0.5% of the money generated by your purchase to the SOF. The combined effect of many SOF members shopping through AmazonSmile will provide additional funds that will help support SOF activities such as our newsletter, website, and social media.
The SOF thanks Amazon for making this program possible.
With the holidays approaching, this is a great time to support the SOF through AmazonSmile. You shop. Amazon gives to the SOF.
To get started on AmazonSmile, click here.
You can join the SOF or renew your membership for 2016 at our membership page.