The Shakespeare Oxford Fellowship is pleased to announce that the Research Grant Program will continue in 2015. The RGP hopes to raise up to $20,000 and to distribute the funds among two to four worthy projects in grants of $2,000 or more. If you are interested in applying for a grant, please review the revised RGP guidelines. The application deadline has been extended through July 31, 2015. Former SOF President John Hamill remains as Chair of the Selection Committee, which also includes Katherine Chiljan, Bonner Cutting, Ramon Jiménez, and Don Rubin.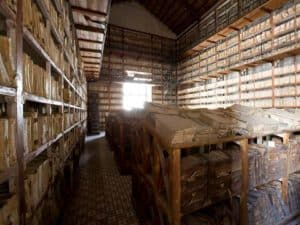 Last year, the SOF instituted the Research Grant Program to encourage research projects that may uncover evidence relevant to the Shakespeare authorship question. As then-President Hamill said when he announced the program: "One of our primary objectives as an Oxfordian organization is furthering research that will ultimately provide clear evidence that Edward de Vere, 17th Earl of Oxford, was the author of the works published under the pseudonym 'William Shakespeare.' That is our ultimate goal. Each new piece of evidence is valuable to the resolution of the authorship issue."
The first research grants awarded by the SOF were announced in November 2014. Mr. Hamill stated that the committee was pleased to be able to fund three proposals, each of which, he said, promises "the possibility of exciting new finds to help solve the authorship mystery." One award was made to Professor Roger Stritmatter, Ph.D., general editor of the SOF journal Brief Chronicles, for research into a recently discovered book that may have been annotated by Edward de Vere. Another award was made to Professor Michael Delahoyde, Ph.D., managing editor of Brief Chronicles, for research to be conducted in a few northern Italian archives. A third award was made to a recipient who requested anonymity for the time being. Further details on the awards will appear on the SOF website and in future issues of our newsletter.
We ask you to help fund the Research Grant Program, which you can do by credit card on our website or by sending a check to Shakespeare Oxford Fellowship, P.O. Box 66083, Auburndale, MA 02466. (Whether paying online or by check, please indicate that your contribution is earmarked for the Research Grant Program.) Even if you don't apply for a grant, you can help us promote further research by becoming a member of the SOF or donating to the RGP. We hope that members, friends and foundations will be motivated by the continuation of this new program. Your financial contribution will help make it succeed.
Tom Regnier, President, Shakespeare Oxford Fellowship
[post updated June 3, 2015]