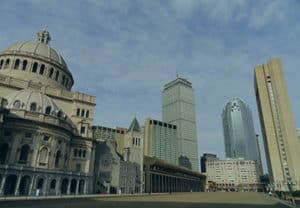 The Shakespeare Oxford Fellowship announces the 2016 Annual Conference, to be held from Thursday, November 3 to Sunday, November 6, 2016 at the Boston Marriott Newton, located at 2345 Commonwealth Ave, Newton, MA 02466.
Considering that our favorite authorship candidate is the 17th Earl of Oxford, it is appropriate that we will be holding our 2016 Annual Conference at the same hotel where we held the Conference 17 years ago in 1999 (although the hotel has been remodeled since then).
A limited number of guest rooms have been arranged at a conference rate of $139 per night (single or double), plus applicable taxes. This rate is available beginning on Wednesday, November 2. This guest rate will include free overnight parking at the hotel as well as free Internet access. Reservations for these rooms are now being accepted.
You may make your reservation by calling 800-228-9290 or 617-969-1000 and mentioning the SOF Fall Conference or online by following this link:
Attempts will be made to add more rooms to the conference block if more are needed, but this is subject to hotel room availability. So if you are unable to secure a room when you call the hotel you may want to try again at a later date. When we are able to secure more rooms, we will inform our email list.
Conference registrants may want (or need) to stay in other nearby hotels. There are several hotels in Waltham, MA (about 10 minutes away) along I-95 and in Natick and Framingham, MA along I-90. Note that free parking at the Boston Marriott Newton has been arranged for conference attendees who are staying elsewhere.
The conference registration fee for the 2016 Conference will be $225 for SOF members and $250 for non-members. You may now register online.
Proposals for papers are now being accepted and details of the Conference program and agenda will be announced when they are available.
Please plan on attending what I am sure will be a very exciting and informative event.
— Richard Joyrich, SOF Conference Committee Chair