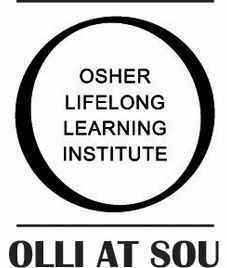 Shakespeare Oxford Fellowship conference organizer Earl Showerman, MD, reports that Osher Lifelong Learning Institute (OLLI) will sponsor a community lecture titled, "British Scholars Address the Shakespeare Authorship Challenge" from 1-3 p.m. September 23, 2015 at the First Presbyterian Church of Ashland, Oregon. The event is free, no tickets are necessary.
Showerman said the topic of discussion at the September 23 OLLI scholars forum will be, "How credible is the evidence that Will Shakspere of Stratford-on-Avon wrote the works attributed to 'Shake-speare'?"
The British scholars are Ros Barber, PhD; Kevin Gilvary, PhD; Julia Cleave, MA (Oxon.); Alexander Waugh, and Margrethe Jolly, PhD — who will be in Ashland for the SOF annual conference September 24-27, 2015.
Those who attend the forum on September 23 will receive personal invitations to an invitation-only screening of Cheryl Eagan-Donovan's Shakespeare-authorship documentary, Nothing Is Truer than Truth, to be viewed on the morning of Sept. 24, 2015 at the SOF Ashland conference.
Showerman is a published researcher on the authorship question, specializing in Greek references in the plays. He has taught the Shakespeare authorship question in OLLI classes affiliated with the Southern Oregon University Division of Continuing Education in Ashland for five years.
Showerman said the topic of discussion at the September 23 OLLI scholars forum will be, "How credible is the evidence that Will Shakspere of Stratford-on-Avon wrote the works attributed to 'Shake-speare'?"
Earl Showerman provided the following information about the distinguished speakers: