Tom Regnier, President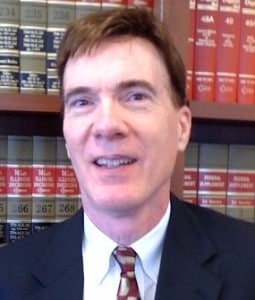 Tom is an appellate attorney with his own practice in the South Florida area. He received his J.D., summa cum laude, from the University of Miami School of Law, and his LL.M. from Columbia Law School, where he was a Harlan F. Stone Scholar. He has taught at the University of Miami School of Law (including a course on Shakespeare and the Law) and at Chicago's John Marshall Law School. Tom has frequently spoken at authorship conferences on aspects of law in Shakespeare's works, and he wrote chapters in Shakespeare Beyond Doubt? and Contested Year. In June 2014, Tom delivered a presentation at the Cosmos Club in Washington, DC, entitled, "Hamlet and the Law of Homicide: the Life of the Mind in Law and Art."
Richard Joyrich, First Vice President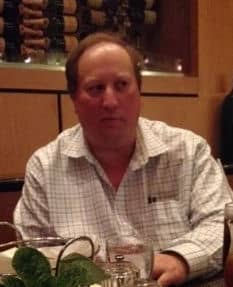 Richard graduated from Kalamazoo College and the University of Michigan Medical School and has been practicing Radiology (specifically Nuclear Medicine) for over 20 years in Detroit. He has been a regular attendee at the Stratford Festival in Ontario as well as the Oregon Shakespeare Festival and other theatrical venues and has "completed the canon" (seen all of the recognized plays of Shakespeare) at least three times. He was a contributor to the SAC Exposing an Industry in Denial campaign and is a past president of the Shakespeare Oxford Society.
Cheryl Eagan-Donovan, Second Vice President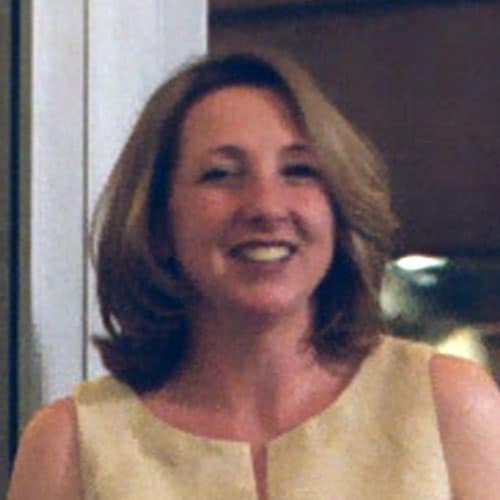 Cheryl Eagan-Donovan studied Shakespeare and wrote poetry at Goddard College, has a BS in Finance &Business Administration from Boston University, and an MFA in Creative Writing from Lesley University. Her debut documentary, All Kindsa Girls, was short-listed for the PBS series POV. She served as Board President of Women in Film & Video/New England for several years, served on the Board of Directors of The Next Door Theater, and has curated film series at the Massachusetts Institute of Technology and the Brattle Theatre. She has written narrative screenplays, stage plays, and published articles on Shakespeare, screenwriting, and film. She teaches screenwriting, film, and drama at Lesley University and Northeastern University. Her new ten-minute play, Veritas, a send-up of Shakespeare academia, had its first staged reading at Lesley University, and her new film, Nothing is Truer than Truth, based on Mark Anderson's book Shakespeare By Another Name, focuses on Edward de Vere and his travels in Italy. Cheryl is committed to education and serves as a mentor to elementary school students interested in media.
Tom Rucker, Treasurer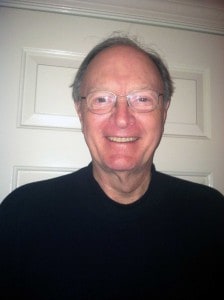 Tom is a graduate of Harvard College and Harvard Business School. Tom received his J.D. from the University of Oklahoma School of Law and a Masters in Taxation from William & Mary School of Law. Until he retired from the practice of law in 2010, Tom specialized in representing closely held businesses and the preparation of estate planning documents for his clients. He served on the Shakespeare Oxford Society Board of Trustees.
Walter Hurst, Secretary
Walter (Wally) Hurst studied English, Economics and Political Science at Duke University and has a degree in Law from University of the Pacific McGeorge School of Law, where he served as Assistant Managing Editor of the Law Journal and authored several law review articles, including a major article on legislative intent. He earned an MA in Shakespeare Authorship Studies from Brunel University (2013) where his dissertation title was "'What's your authority for that statement?' The Need for Standardized Criteria in Determining the Veracity and Validity of External Evidence in the Designation of Early Modern Authorship." He currently serves as Director of the Norris Theatre at Louisburg College in North Carolina, which produces course-oriented shows, professional shows, and community theatre productions. His teaching experience includes courses in public speaking, acting, introduction to drama, writing, and political science. From 1997-2012 he served as Managing Director of the Lakeland Theatre Company which produced 12-14 shows per year. He has directed and acted in a number of Shakespeare productions, including Twelfth Night, Taming of the Shrew and A Midsummer Night's Dream.
Joan Leon, Trustee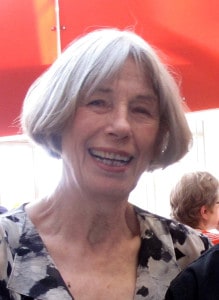 Joan attributes her initial interest in the Fellowship to her husband Ramon. As he became more immersed, she began to offer advice about fundraising (she has worked for more than 40 years as a fundraiser and program developer in the nonprofit sector). She was appointed to the SOS Board in 2010 and was elected that fall to a 3-year term. She has served as chair of the SOS fundraising and membership committee. Joan feels strongly that our best and most likely source of support is our membership. She believes that the better care we take of our members and friends the more they will ensure our survival and success. She recognizes the value of foundations and other institutions and has been communicating with the Gertrude Ford Foundation, focusing on the Foundation's long-standing interest in the University of Mississippi and its annual Oxford Festival.
Michael Morse, Trustee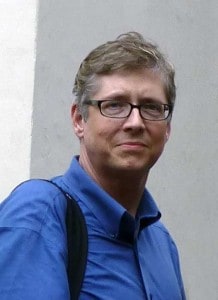 Michael attended Harvard College and the University of Louisville, where he earned a B.A. degree in Philosophy and English. He earned his J.D. at the University of Kentucky College of Law, where he was a Milton M. Livingston Scholar. The following year, he started a private law practice in western Kentucky concentrating in products liability and general civil litigation in both state and federal courts. For the past several years, Michael's research has focused largely on computer-based linguistic analysis of the "Shakespeare" canon and de Vere's extant literary and epistolary output. He served as a Trustee of the Shakespeare Fellowship.
Don Rubin, Trustee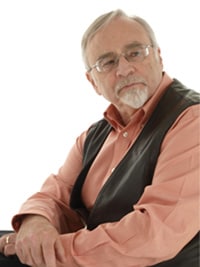 Editor of Routledge's six-volume World Encyclopedia of Contemporary Theatre series, Don Rubin has been a working scholar and theatre critic for more than 40 years.
A former chair of the Department of Theatre at Toronto's York University and a founder of York's graduate program in theatre studies (MA and PhD), Don is a graduate of New York's famous High School of Performing Arts and later studied Shakespeare as an undergraduate with Bernard Beckerman, author of Shakespeare at the Globe.
After graduate school and several years as theatre critic for the New Haven (Conn.) Register, he moved to Canada for a position as theatre critic for the country's largest newspaper, the Toronto Star and later for CBC Radio.
Don is the founding editor of Canada's national theatre quarterly, Canadian Theatre Review and the editor of the standard volume Canadian Theatre History: Selected Readings. He is also President of the Canadian Theatre Critics Association and a member of the International Executive Board of the Unesco-affiliated International Association of Theatre Critics. In 2012, Prof. Rubin offered a senior-level undergraduate course on Shakespeare: The Authorship Question at York where he still teaches. He credits Mark Anderson's Shakespeare By Another Name with sparking his active interest in Oxfordian studies.
James Warren, Trustee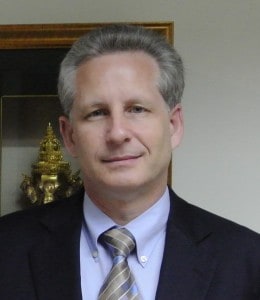 James A. Warren was a Foreign Service officer with the U.S. Department of State for more than 20 years, during which he served in public diplomacy positions at U.S. embassies in eight countries, mostly in Asia. He later served as Executive Director of The Association for Diplomatic Studies and Training (ADST) and then as Regional Director for Southeast Asia for the Institute of International Education (IIE). He is the editor of An Index to Oxfordian Publications, and recently published articles on the use of state power to hide Edward de Vere's authorship of Shakespeare's works in Brief Chronicles and on how the methodology of literary criticism affects consideration of the Shakespeare authorship question in The Oxfordian. He is a Fellow with the Center for the Study of the Great Ideas and the Adler-Aquinas Institute.
---
Follow this link to see the SOF's Honorary Lifetime Trustees
---
Former SOF Trustees
John Hamill, Former President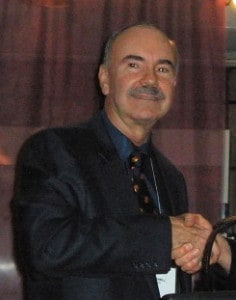 John retired from the U.S. Environmental Protection Agency in San Francisco as a project manager in 2010. He attended the University of Puerto Rico, California State University, and the University of California at Davis. John has a Masters in Historical Geography and is an independent scholar who has written frequently for The Oxfordian and The Shakespeare Oxford Newsletter. He was a longtime Shakespeare Oxford Society board member and president of the SOS at the time of its merger with the Shakespeare Fellowship.
Ramon Jiménez, Former Trustee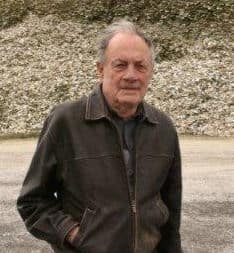 Ramon is the author of two books on Julius Caesar and the ancient Roman Republic, Caesar Against the Celts and Caesar Against Rome, both book club selections. He has a degree in English from U.C.L.A. and lives in Berkeley, California. His articles and book reviews have appeared in The Oxfordian and The Shakespeare Oxford Newsletter, and he contributed two articles to Shakespeare Beyond Doubt? Ramon has demonstrated that several anonymous plays pre-dating the first Shakespeare quartos were likely early Oxfordian versions of canonical plays. Ramon recently received the Award for Distinguished Shakespearean Scholarship at the Shakespeare Authorship Studies Conference at Concordia University.
Earl Showerman, Former Trustee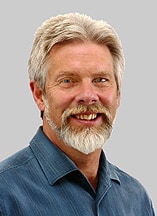 Earl Showerman graduated from Harvard College and the University of Michigan Medical School, and practiced emergency medicine in Oregon for over 30 years. A longtime patron of the Oregon Shakespeare Festival, after retiring from medicine in 2003, he enrolled at Southern Oregon University to study Shakespeare and to pursue his decades-long love affair with the authorship question. In recent years Earl has presented a series of papers at authorship conferences on the topic of Shakespeare's "Greater Greek," and he wrote the chapter on Shakespeare's medical knowledge in Shakespeare Beyond Doubt? He is a past president of the SF.
Lynne Kositsky, Former Trustee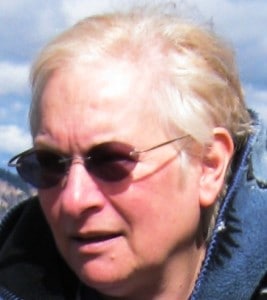 Lynne is a poet, author, and independent researcher, who recently co-authored, with Roger Stritmatter, On the Date, Sources, and Design of Shakespeare's The Tempest. Her honors include the E.J. Pratt Medal and Award for Poetry and the Canadian Jewish Book Award for Youth. Among her books is A Question of Will, a novel for young adults on the authorship question. Lynne currently lives in Vineland, Ontario. She is a former president of the Shakespeare Fellowship.