Tom Regnier, President
Tom is a practicing attorney in the Miami, Florida area. He received his J.D., summa cum laude, from the University of Miami School of Law, and his LL.M. from Columbia Law School, where he was a Harlan F. Stone Scholar. He has taught at the University of Miami School of Law (including a course on Shakespeare and the Law) and at Chicago's John Marshall Law School. Tom has frequently spoken at authorship conferences on aspects of law in Shakespeare's works, and he wrote the chapter on Shakespeare's legal knowledge in Shakespeare Beyond Doubt? As president of the Shakespeare Fellowship,  Tom helped bring about the unification of that organization with the Shakespeare Oxford Society to become the Shakespeare Oxford Fellowship.
Richard Joyrich, First Vice President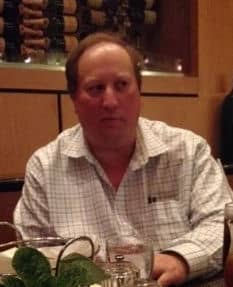 Richard graduated from Kalamazoo College and the University of Michigan Medical School and has been practicing Radiology (specifically Nuclear Medicine) for over 20 years in Detroit. He has been a regular attendee at the Stratford Festival in Ontario as well as the Oregon Shakespeare Festival and other theatrical venues and has "completed the canon" (seen all of the recognized plays of Shakespeare) at least three times. He was a contributor to the SAC Exposing an Industry in Denial campaign and is a past president of the Shakespeare Oxford Society.
Lynne Kositsky, 2nd Vice President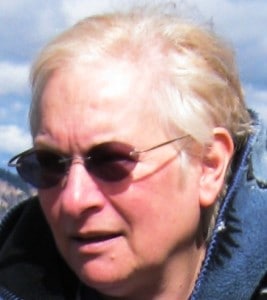 Lynne is a poet, author, and independent researcher, who recently co-authored, with Roger Stritmatter, On the Date, Sources, and Design of Shakespeare's The Tempest. Her honors include the E.J. Pratt Medal and Award for Poetry and the Canadian Jewish Book Award for Youth. Among her books is A Question of Will, a novel for young adults on the authorship question. Lynne currently lives in Vineland, Ontario. She is a former president of the Shakespeare Fellowship.
Tom Rucker, Treasurer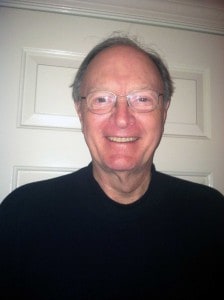 Tom is a graduate of Harvard College and Harvard Business School. Tom received his J.D. from the University of Oklahoma School of Law and a Masters in Taxation from William & Mary School of Law. Until he retired from the practice of law in 2010, Tom specialized in representing closely held businesses and the preparation of estate planning documents for his clients. He served on the Shakespeare Oxford Society Board of Trustees.
Walter Hurst, Secretary
Walter (Wally) Hurst studied English, Economics and Political Science at Duke University and has a degree in Law from University of the Pacific McGeorge School of Law, where he served as Assistant Managing Editor of the Law Journal and authored several law review articles, including a major article on legislative intent. He earned an MA in Shakespeare Authorship Studies from Brunel University (2013) where his dissertation title was "'What's your authority for that statement?' The Need for Standardized Criteria in Determining the Veracity and Validity of External Evidence in the Designation of Early Modern Authorship." He currently serves as Director of the Norris Theatre at Louisburg College in North Carolina, which produces course-oriented shows, professional shows, and community theatre productions. His teaching experience includes courses in public speaking, acting, introduction to drama, writing, and political science. From 1997-2012 he served as Managing Director of the Lakeland Theatre Company which produced 12-14 shows per year. He has directed and acted in a number of Shakespeare productions, including Twelfth Night, Taming of the Shrew and A Midsummer Night's Dream.
Cheryl Eagan-Donovan, Trustee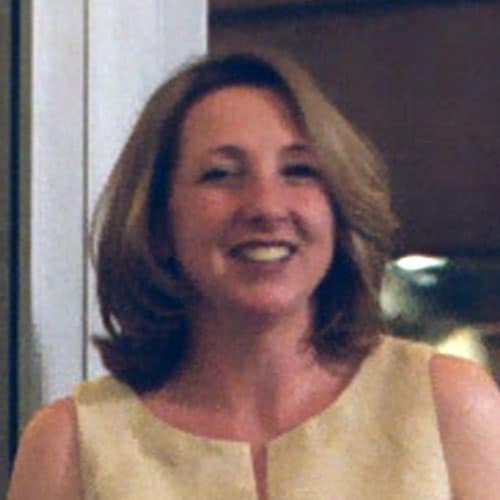 Cheryl Eagan-Donovan studied Shakespeare and wrote poetry at Goddard College, has a BS in Finance &Business Administration from Boston University, and an MFA in Creative Writing from Lesley University. Her debut documentary, All Kindsa Girls, was short-listed for the PBS series POV. She served as Board President of Women in Film & Video/New England for several years, served on the Board of Directors of The Next Door Theater, and has curated film series at the Massachusetts Institute of Technology and the Brattle Theatre. She has written narrative screenplays, stage plays, and published articles on Shakespeare, screenwriting, and film. She teaches screenwriting, film, and drama at Lesley University and Northeastern University. Her new ten-minute play, Veritas, a send-up of Shakespeare academia, had its first staged reading at Lesley University, and her new film, Nothing is Truer than Truth, based on Mark Anderson's book Shakespeare By Another Name, focuses on Edward de Vere and his travels in Italy. Cheryl is committed to education and serves as a mentor to elementary school students interested in media.
Joan Leon, Trustee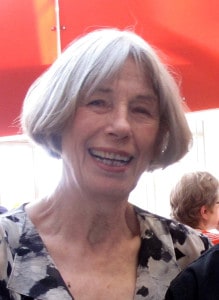 Joan attributes her initial interest in the Fellowship to her husband Ramon. As he became more immersed, she began to offer advice about fundraising (she has worked for more than 40 years as a fundraiser and program developer in the nonprofit sector). She was appointed to the SOS Board in 2010 and was elected that fall to a 3-year term. She has served as chair of the SOS fundraising and membership committee. Joan feels strongly that our best and most likely source of support is our membership. She believes that the better care we take of our members and friends the more they will ensure our survival and success. She recognizes the value of foundations and other institutions and has been communicating with the Gertrude Ford Foundation, focusing on the Foundation's long-standing interest in the University of Mississippi and its annual Oxford Festival.
Michael Morse, Trustee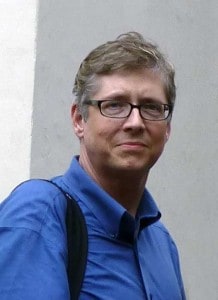 Michael attended Harvard College and the University of Louisville, where he earned a B.A. degree in Philosophy and English. He earned his J.D. at the University of Kentucky College of Law, where he was a Milton M. Livingston Scholar. The following year, he started a private law practice in western Kentucky concentrating in products liability and general civil litigation in both state and federal courts. For the past several years, Michael's research has focused largely on computer-based linguistic analysis of the "Shakespeare" canon and de Vere's extant literary and epistolary output. He served as a Trustee of the Shakespeare Fellowship.
Don Rubin, Trustee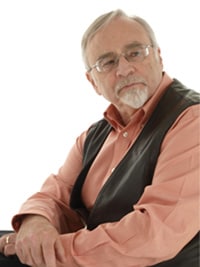 Editor of Routledge's six-volume World Encyclopedia of Contemporary Theatre series, Don Rubin has been a working scholar and theatre critic for more than 40 years.
A former chair of the Department of Theatre at Toronto's York University and a founder of York's graduate program in theatre studies (MA and PhD), Don is a graduate of New York's famous High School of Performing Arts and later studied Shakespeare as an undergraduate with Bernard Beckerman, author of Shakespeare at the Globe.
After graduate school and several years as theatre critic for the New Haven (Conn.) Register, he moved to Canada for a position as theatre critic for the country's largest newspaper, the Toronto Star and later for CBC Radio.
Don is the founding editor of Canada's national theatre quarterly, Canadian Theatre Review and the editor of the standard volume Canadian Theatre History: Selected Readings. He is also President of the Canadian Theatre Critics Association and a member of the International Executive Board of the Unesco-affiliated International Association of Theatre Critics. In 2012, Prof. Rubin offered a senior-level undergraduate course on Shakespeare: The Authorship Question at York where he still teaches. He credits Mark Anderson's Shakespeare By Another Name with sparking his active interest in Oxfordian studies.
---
Honorary Lifetime Trustees
Sir Derek Jacobi
Sir Derek Jacobi is widely regarded as  one of the most accomplished Shakespearean actors of our time. His myriad stage roles have included Cyrano de Bergerac, Uncle Vanya, Adolf Hitler, Oedipus Rex, and a slew of Shakespearean heroes and antiheroes. He has won two Olivier Awards (for the title role in Cyrano de Bergerac and Malvolio in Twelfth Night), a Tony Award (for Much Ado About Nothing), two Evening Standard British Film Awards for Best Actor (for Little Dorrit and Love is the Devil), and the Helen Hayes Tribute for Lifetime Achievement. Jacobi was knighted in 1994.
Jacobi is perhaps best known for his stunning performance in the title role in the award-winning I, Claudius (1977), one of several miniseries in which he has starred. He won the British Academy of Film and Television Arts (BAFTA) Award for I, Claudius and has won two American Emmy Awards, one of them for playing a bad Shakespearean actor in an episode of Frasier.
Jacobi's dozens of film credits include collaborations with Laurence Olivier and Kenneth Branagh, and voiceovers for two documentary series by Ken Burns. He has appeared in such films as Henry V (1989), Dead Again (1991), Gladiator (2000), Gosford Park (2001), The Golden Compass (2007), and The King's Speech (2010). Beginning in 1995 he won the affection of PBS audiences as Ellis Peters's inquisitive monk in the eponymously titled Cadfael series.
In 1999, Jacobi received the Vero Nihil Verius Award for Artistic Excellence at the Shakespeare Authorship Studies Conference in Portland, Oregon, and shared his thoughts on the authorship question. Jacobi wrote a foreword to Mark Anderson's "Shakespeare" By Another Name, a biography of Edward de Vere, the Earl of Oxford. Along with Mark Rylance, Jacobi initiated the "Declaration of Reasonable Doubt" on the authorship of Shakespeare's work to encourage further research into the question.
His interest in the authorship question goes back some years and was cultivated through private conversation with the late Sir John Gielgud, a convinced Oxfordian.
Michael York
Michael York is well known to audiences all over the world as one of the most prolific and talented stage and screen actors of our day, having appeared in over 100 films, among them Cabaret, Romeo and Juliet, The Taming of the Shrew, Borstal Boy, and The Omega Code. Audiences have long admired Michael York's versatility.With an impressive body of work on screen, stage, television and with audio recording over the past 40 years, this consummate performer still retains the fire for the actor's life which first blazed when he was a teenager in England.
York is also an accomplished writer and lecturer, who has written several books.  His book on performing Shakespeare, A Shakespearean Actor Prepares (written with longtime colleague, actor/director Adrian Brine) was praised by Spectator  magazine  as "A triumph… the most illuminating study of the dramatist since Granville Barker's Prefaces. It deserves to become a classic." In the book, York declares his belief that Oxford was the true mind behind the Shakespearean canon: "Like other actors—Leslie Howard, Orson Welles, Charlie Chaplin—I have an instinctive feeling that there is something that does not quite add up,"  writes York.  "The glorious renaissance mind revealed by the plays does not square with the crabbed, litigious personality of the Stratford claimant with his trivial, almost anonymous legacy of a few scrawled signatures, a second best bed and not one single book. Whereas Edward de Vere, the 17th Earl of Oxford, appears an ideal candidate."
Mark Rylance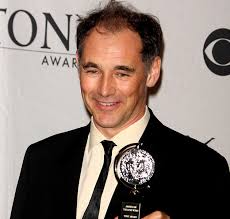 Mark Rylance was the first Artistic Director of Shakespeare's Globe Theatre, a post he held from 1995 to 2005.  He is an actor, director, and playwright. As an actor, he has won two Olivier Awards (for Much Ado About Nothing and Jerusalem), three Tony Awards (for Boeing Boeing and Jerusalem, and most recently, for playing Olivia–yes, Olivia–in Twelfth Night), and a British Academy Television Award (for The Government Inspector).
His many Shakespearean roles include Hamlet in an acclaimed Royal Shakespeare Company production in 1988 directed by Ron Daniels. The production toured Ireland and Britain for a year, then ran in Stratford-upon-Avon, where Rylance alternated Hamlet with Romeo in the production of Romeo and Juliet that inaugurated the rebuilt Swan Theatre in Stratford. Hamlet toured to the United States for two years. Other Shakespearean roles include Ariel and Prospero in The Tempest (not in the same production), Touchstone in As You Like It, Olivia in Twelfth Night, Macbeth, Richard II, Richard III, and Henry V. His films include Prospero's Books and The Other Boleyn Girl.
In 2007, Rylance, along with Derek Jacobi, unveiled the Declaration of Reasonable Doubt on the authorship of Shakespeare's work after the final matinée of I am Shakespeare, a play on the authorship question written by and starring Rylance. Rylance appeared in the film Anonymous as the actor who played Richard III and the Chorus in Henry V. He has appeared as himself in Last Will. and Testament and Much Ado About Something, two documentaries on the authorship question.
Roland Emmerich
Roland Emmerich is a highly successful director, writer and producer of visually exciting, imaginative motion pictures that have grossed more than $3 billion worldwide, including 2012, The Day After Tomorrow, The Patriot, and Independence Day. With the support of Sony Pictures Entertainment, Emmerich directed and produced Anonymous (Sony Pictures, 2011), bringing the story of Edward de Vere as Shakespeare to a wide global audience for the first time.
In addition he supported the authorship documentary, Last Will. & Testament (First Folio Pictures, 2011), directed by Lisa Wilson.
In his introductory essay to the Newmarket Pictorial Moviebook edition of Anonymous: William Shakespeare Revealed, Emmerich called the creating of Anonymous "the single greatest filmmaking experience of my life." Though he knew little about the Shakespeare Authorship Question when he first encountered John Orloff's original script, he was attracted to the idea and immediately optioned the script. While noting that Orloff's original idea "had a great emotional heart," Emmerich wanted to film to be more like a Shakespearean tragedy and to represent the idea that the pen was mightier than the sword.Regarding the experience of creating Anonymous, Emmerich wrote, "The only thing I was afraid of as a director was to put all these plays onto the stage we built for the film." He built a full replica of The Rose, which later became The Globe, and successfully staged key scenes from a variety of Shakespeare's plays that delight the senses while vividly revealing the contemporary political context. Emmerich wrote, "It was an amazing feeling just to walk onto this set because one instantly understands why the magic of the public theatre was so transforming in the 16th century. It was the only public word at the time, delivered to the people without too much censorship. That's where allegory triumphed, symbolically expressing deeper, often moral or political, meanings of things."
Together Emmerich and Orloff have created a magnificent, intellectually arresting film that is opening the eyes of many newcomers to the background and merits of the Shakespeare Authorship Question. And, as reviewer Betsy Sharkey says in her Los Angeles Times review, "If the filmmakers have done nothing else, they have turned "the pen is mightier than the sword" from mere axiom into action hero."
John Orloff
Screenwriter John Orloff has worked relentlessly over the past 15 years to bring the story of Edward de Vere as Shakespeare to the screen, collaborating for the last eight of them with Roland Emmerich on the 2011 Sony Entertainment film Anonymous, starring Vanessa Redgrave, Rhys Ifans, Sir Derek Jacobi, Mark Rylance and David Thewlis. Orloff is best known as a writer for two episodes of the 2001 HBO miniseries Band of Brothers (which won him a Christopher Award and an Emmy nomination for Outstanding Writing for a Miniseries, Movie or a Dramatic Special) and for his script for the film A Mighty Heart (which earned him an Independent Spirit Award nomination for Best First Screenplay).Orloff became interested in the authorship debate after watching a 1988 Frontline program about the controversy. He wrote his first draft in the late 1990s as a romance, The Soul of the Age, which Roland Emmerich bought in 2001. The relationships of the three central characters in Soul of the Age (Ben Jonson, Will Shakspere, and Edward de Vere) remained the heart of the movie, although with Emmerich's vision the tone changed to tragedy, the name to Anonymous, and the overriding issue to the struggle to decide who would succeed Queen Elizabeth I to the throne of England.John Orloff has become an articulate spokesman for Shakespeare Authorship Question, participating in online and in-person debates. For example, in the Huffington Post on October 27, 2011, in response to criticism by James Shapiro published in the New York Times, Orloff wrote, "Mr. Shapiro need not defend William Shakespeare the man, but professional Shakespearean scholarship itself. Because once one begins to ask the tough questions, Shakespearean scholarship is revealed to be the very thing Shapiro claims to despise most: guesswork, assumption and conjecture. Unlike Mr. Shapiro, I am not afraid of the next generation exploring the Shakespeare Authorship Question and coming to its own conclusion—whatever that may be."
---
Former SOF Trustees
John Hamill, Former President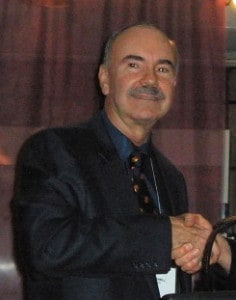 John retired from the U.S. Environmental Protection Agency in San Francisco as a project manager in 2010. He attended the University of Puerto Rico, California State University, and the University of California at Davis. John has a Masters in Historical Geography and is an independent scholar who has written frequently for The Oxfordian and The Shakespeare Oxford Newsletter. He was a longtime Shakespeare Oxford Society board member and president of the SOS at the time of its merger with the Shakespeare Fellowship.
Ramon Jiménez, Former Trustee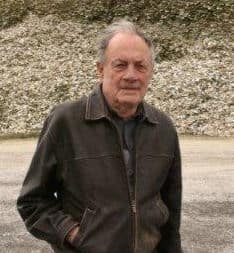 Ramon is the author of two books on Julius Caesar and the ancient Roman Republic, Caesar Against the Celts and Caesar Against Rome, both book club selections. He has a degree in English from U.C.L.A. and lives in Berkeley, California. His articles and book reviews have appeared in The Oxfordian and The Shakespeare Oxford Newsletter, and he contributed two articles to Shakespeare Beyond Doubt? Ramon has demonstrated that several anonymous plays pre-dating the first Shakespeare quartos were likely early Oxfordian versions of canonical plays. Ramon recently received the Award for Distinguished Shakespearean Scholarship at the Shakespeare Authorship Studies Conference at Concordia University.
Earl Showerman, Former Trustee
Earl Showerman graduated from Harvard College and the University of Michigan Medical School, and practiced emergency medicine in Oregon for over 30 years. A longtime patron of the Oregon Shakespeare Festival, after retiring from medicine in 2003, he enrolled at Southern Oregon University to study Shakespeare and to pursue his decades-long love affair with the authorship question. In recent years Earl has presented a series of papers at authorship conferences on the topic of Shakespeare's "Greater Greek," and he wrote the chapter on Shakespeare's medical knowledge in Shakespeare Beyond Doubt? He is a past president of the SF.